Russ Darrow Full Service Collision Centers
We'll Pick Up and Deliver From Any of Our Dealerships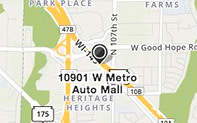 Servicing Milwaukee,
West Bend & Brown Deer
414-867-6317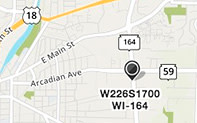 Servicing Waukesha,
Greenfield & Wauwatosa
262-444-5408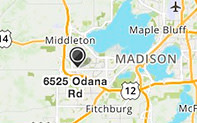 Servicing
Madison
608-716-3193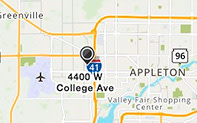 Servicing Appleton
& Green Bay
920-666-0918
Now that you've been in an accident, rest assured the worst is over. The Russ Darrow Collision Center offers our Signature Service program to allow you to continue your life uninterrupted. Signature Service offers the following benefits:
We handle the details:

We will have you sign the appropriate forms so that we may complete all needed repairs and accept payment on your behalf. In most cases, you will not have to deal with anyone but us on your repairs. We will handle all issues with the insurance company to eliminate the hassles for you.

Warranty on repairs:

All repairs done by Russ Darrow have a 100% warranty on parts, labor, and paint. Please refer to our written warranty for complete details.

Expedited repairs:

We have a specialist that completely disassembles the damaged area(s) of your vehicle prior to beginning of repairs. This enables all needed repairs pre-approved by the insurance company and all parts ordered and available when we start the repairs. This can save weeks of repair time on complex repairs.

Update as you desire:

When you provide us with your email address, we will email you periodic updates (as often as you want) on the status of your repair.

Complimentary vehicle wash/vacuum:

When your car's repairs are completed, we will hand wash the exterior of your vehicle, vacuum the interior, and then wipe the interior surfaces clean. Please note that you should not wax any freshly painted surfaces for at least 90 days.
Signature Service is available for most customers subject to restrictions. Please see your local Russ Darrow Collision Center for full details.